Mobile camera lens is one of the trendy things to buy when you are a photo freak. This kit contains 10 in 1 item as a complete package. It is very easy to attach to your phone. It consists of a clip-on lens with an included pouch, fisheye lens, wide-angle lens, macro lens, telescope lens, kaleidoscope lens, CPL filter lens, Radial filter lens, flow filter lens, and stat filter lens. These are the items the kit carries in. It is very useful and beneficial for the ones who loves photography and has really a great motive of interest in photography. Photography can opt as career options. If one is really good at it one must try to move further with the photography.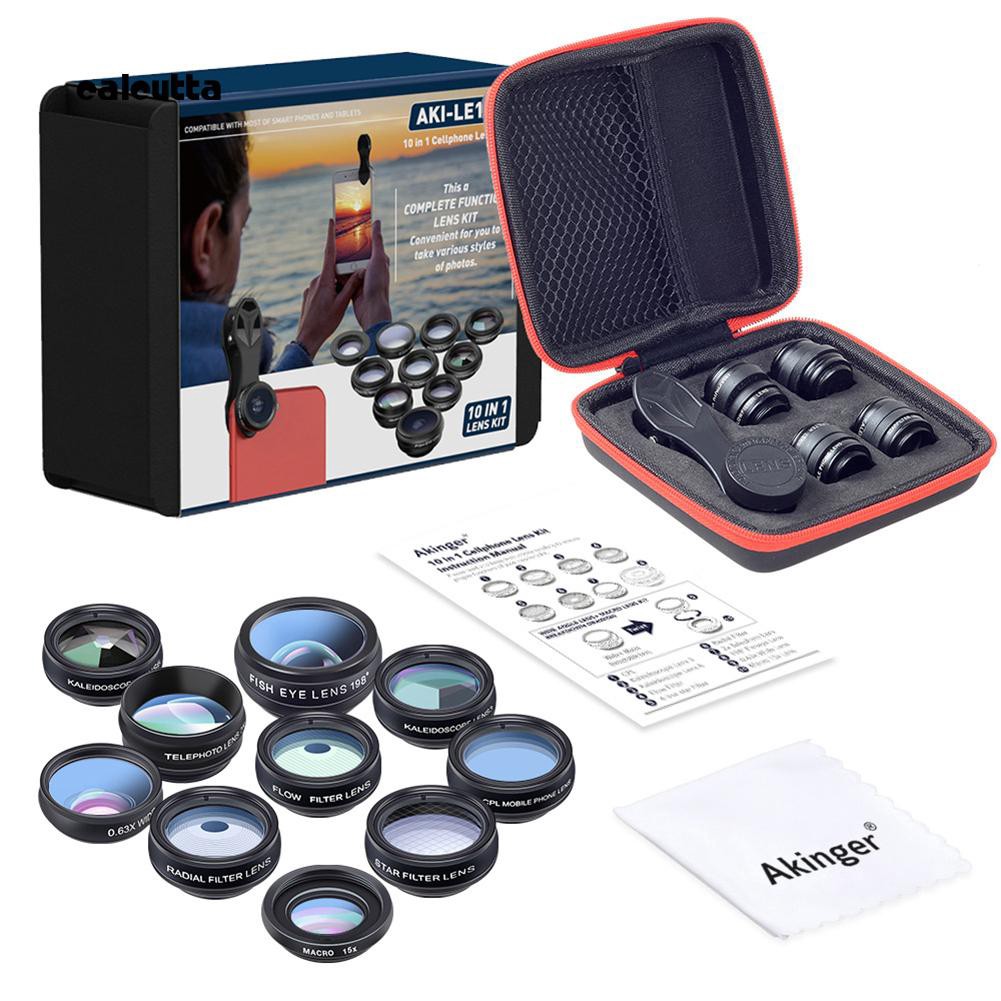 Photography is a hobby to many people around and if you are one of them then this is absolutely the best and right product for you to buy. It provides so many items for your benefit with an average price. It is not much costly also. Average cost with a long term effort. The camera lens is very crucial in photography. One must be very much aware of the lens he/ she is using. These lens and all camera photography products are to be kept with much care.
Benefits of Mobile Camera Lens
The capability of your phone is enhanced from taking good photos using mobile camera lens. This kit can bring out all your hidden skills and creativity for photography and a unique way of taking photos. The angle in photography for photographers is very important because everyone has a unique way of clicking pictures. There are 10 different kinds of lenses that provide you options to choose the right appropriate lens for the subject.
Various Items In The Kit
This kit provides so many things in just 1 package. More lively and clear photos can be taken from these lenses which is all provided in this kit. It also provides a secure and safe fit in your phone camera in a proper way. It is also well organized as it provides a mini pouch to store all the lenses so that one must not lose them. It is so advantageous that it provides a better-organized way with some proper regulations. It is very easy to attach and lose and to remove it even.
Uses of Different Camera lens
The wide-angle lens is very useful for taking landscapes, interior photography, and architectural subjects. This length has a focal length smaller than the normal ones. The macro lens helps to take a super close up image. The telescope lens allows you to zoom closer to take pictures. When you are on an adventure then it's great.
The various lens has various uses. So just quickly grab this beneficial kit for yourself if you are photography, enthusiastic person.