Looking After Camera Lenses
Be it a professional or an amateur, anybody with a camera will tell you how difficult it is to take care of camera lenses. These precious things, responsible for your beautiful photographs, require a lot of maintenance. They not only have to be cleaned from time to time but must be handled with great care. This is probably why anyone with a camera is apprehensive about handing it over to others. Do not worry! We have all been there. Take a look at how you can take care of camera lenses.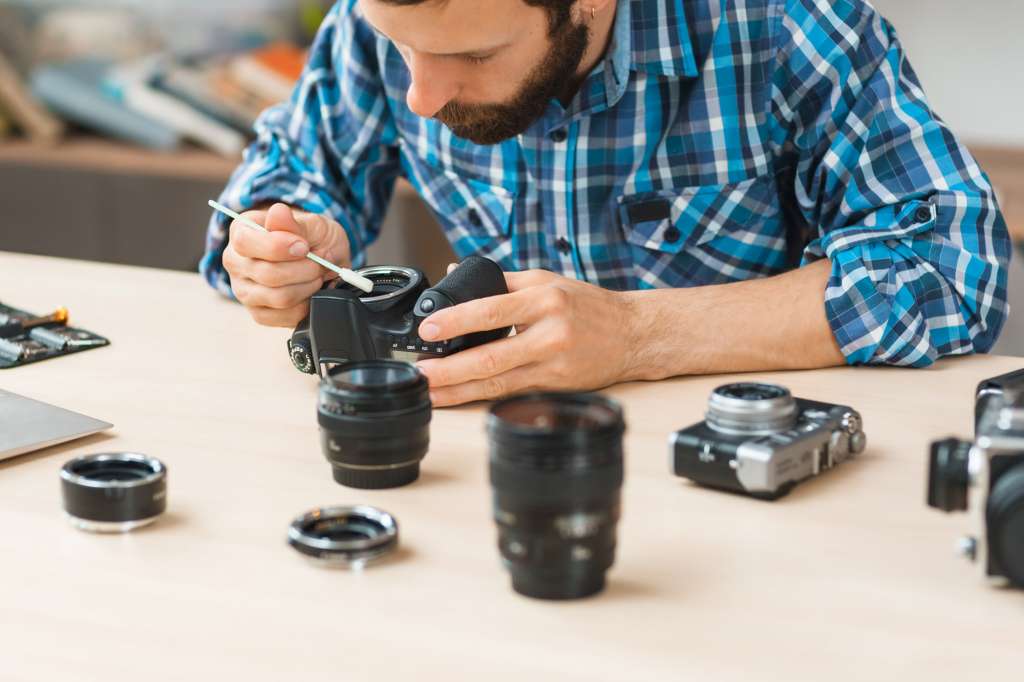 More About It
The top three enemies of camera lenses are dust, fungus, and condensation. These can prove to be a problem, especially if you are an outdoor photographer. Studio photographers are also susceptible to these, but the exposure is less. If you take care of your lenses, you can make them last longer and keep clicking those beautiful shots!
UV Lens Filter
A UV filter can go a long way to help protect your camera lenses. It prevents moisture and dust from entering and settling into your camera. However, you should always choose a high-quality filter, or else you may have to compromise on the quality of your photograph.
Changing Lenses
A majority of the dirt that enters your camera happens when you are changing the type of lens. Always make sure that your lens is pointing downwards when you are changing lenses. Plan your shoots to avoid changing lenses or, better still, buy a zoom lens.
Invest
If you are paying thousands of rupees behind a good camera and lenses, invest some money into buying a proper case for your camera. Make sure that the case is hardy on the outside and well-cushioned inside to absorb mild shocks. Buy an appropriate cloth of cleaning and gel to clean your lenses. Wash the cleaning cloth from time to time and store them in a damp-free, clean place.
Camera Lenses Brush
Buy a lens brush to remove dust off the surface of the lens. Hold the lens facing downwards as you are brushing, so that any loose dirt may fall off by itself. Use the lens brush carefully for your lens. Using it too quickly or roughly might result in scratches.
Compressed Air Blower
Another handy tool for cleaning your lens. These have a soft top to prevent damage to the lens. This blower is especially useful for getting rid of sand that may be lodged into the lens.
Camera Strap- Camera Lenses
Always use a camera strap. Wrap it around your wrist or hang it around your neck so that in case the camera slips, your camera lenses can be saved.
Using a couple of simple preventive measures, you will easily be able to take care of your lenses and avoid any hassle. Remember that taking care of your camera regularly is always a better idea than sitting with all of them one day and spending hour after hour trying to clean them. Follow a couple of dos and don'ts, and you should be ready for that award-winning shot!